SATA filter series 400
High quality. Low maintenance. Economical.
The SATA filter 400 series meets highest demands on quality and performance. The modular design allows an exact adaptation to different applications. The combination units SATA filter 444 and 484 are standard in paint booths - also for breathing air treatment.
Product Benefits
Reliably prevents expensive reworking
As three-stage filter (SATA filter 484) suitable for use with water-based paints and ambient air-independent breathing protection systems
Inexpensive and economical
Robust metal housing, easily suitable for temperatures up to 120°C
Very high air flow rate: 3,600 Nl/min at 6 bar inlet flow pressure
Available with outgoing module or for line installation
Suitable areas of application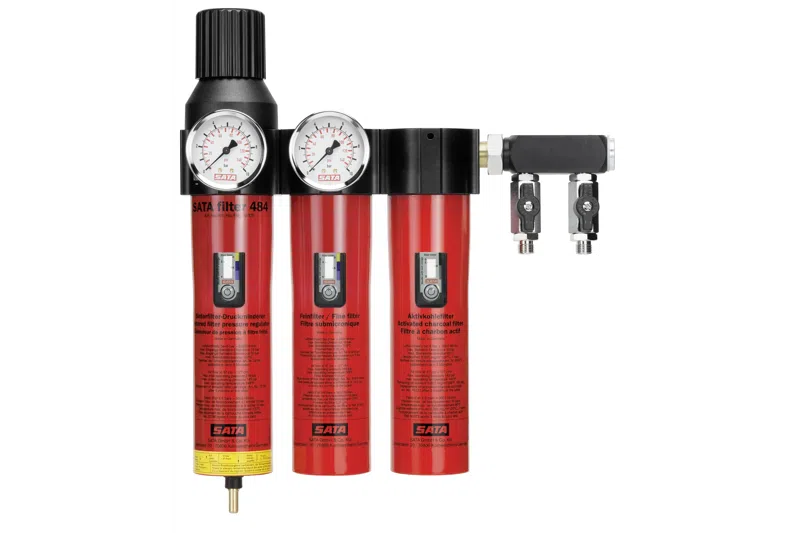 SATA filter 400 series - Compressed air treatment with system
SATA filter 424 | 1-stage sinter filter with pressure reducer
SATA filter 444 | 2-stage combination filter for the use of solvent-based paint systems
SATA filter 464 | 1-stage activated carbon filter for retrofitting the SATA filter 444
SATA filter 484 | 3-stage combination filter with activated carbon stage for the use of water-based paint systems and ambient air-independent breathing protection