SATAjet 1500 B SoLV
Precisely. Fast. For solvent-based materials.
The SATAjet 1500 B SoLV now offers excellent SATA quality also for processors of solvent-based materials. The paint spray gun is the first choice for excellent clear coat results and at the same time meets your expectations regarding transfer efficiency and profitability. The ergonomic design offers excellent comfort and the easy to clean, durable surface of the spray gun fits all solvent-based materials.
Product Benefits
For use in the full system – solvent-based base coats, sealing or clear coats
Precise – uniform spray structure
Enhanced air pressure range – from 0.5 to 2,4 bar
Fast working speed
Anodized gun body in blue
Suitable areas of application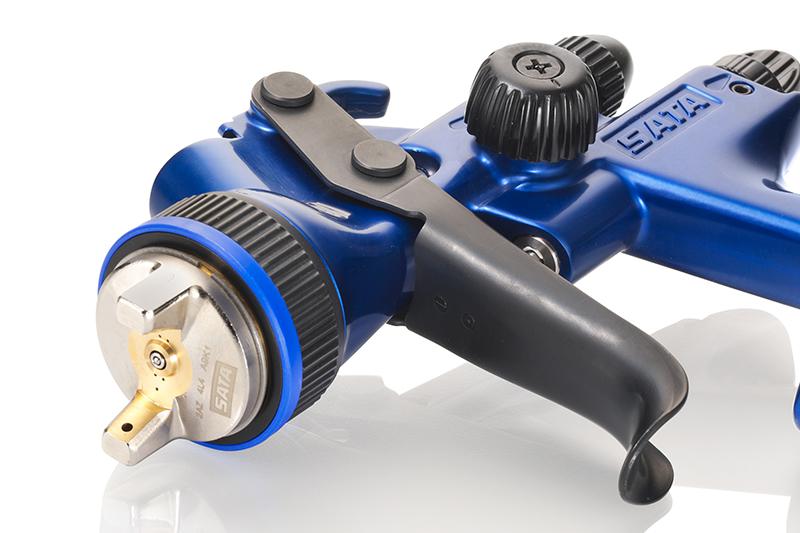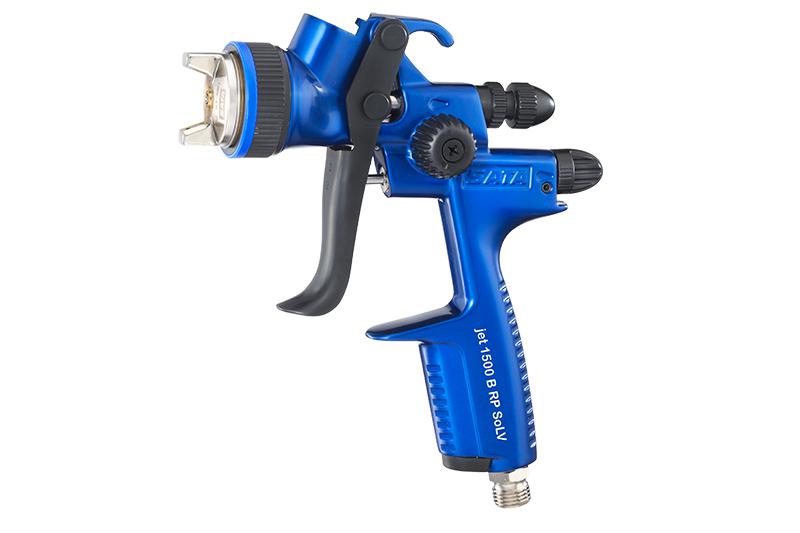 Two paths to the perfect result: HVLP and RP
HVLP: Extra Economical - HVLP paint spray guns achieve particularly high transfer rates with their low-pressure technology.
RP: Extra Fast - RP spray guns stand for maximum working speed with optimized high-pressure technology and low overspray.
Both variants can be used very flexibly, meet the highest demands on the painting result and clearly exceed the transfer rates of 65 % required by the VOC directive.